emailTo info@atl.biella.it
Biella's Museum Network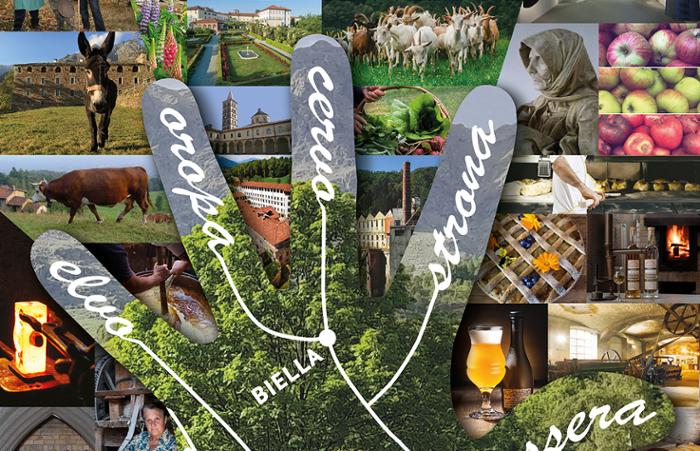 https://www.youtube.com/watch?v=50d8cfKrzH8
La Rete Museale in 3 minuti
The Open Hand by artist, Ugo Nespolo, greets visitors to Biella. It brings to mind the five valleys that make up this small area. These valleys, which offer an extraordinary variety of landscape, meet in Biella, a town well worth discovering.
The Biella Museum Network is a local project that has been renewed every year since 2012, forming new links between the various public and private participants. It promotes the sharing of resources to make the most of the heritage of ecomuseums, museums, castles, homes, natural parks and other sites of interest in the Biella area.
From 2012 to 2019 the Network has included 44 different museums situated in 32 local councils, selecting 184 trained employees, who work with the site managers, to guarantee opening all through the summer season.
About 117.400 people have visited the sites during the first seven years. The Ecomuseum of the Valle Elvo and Serra backed the project and coordinated it together with the collaboration of the Biella Ecomuseum, which it is part of.
Visit Rete Museale Biellese on YouTube, Facebook and Instagram #retemusebi